Sku:

426043315084

Barcode: 426043315046
Vendor: Mr Mochas Pet Supplies
Canophera: Dog Chew Stick: Coffee Tree Wood
Perfect and natural way to relieve stress

Helps with training and behaviour issues

No artificial ingredients, additives or colours

Strengthens and cleans teeth

Totally Vegan.Extra strong and tough.Long lasting

Canophera have a deep love for dogs, which drove them to understand their behaviour and look to satisfy their basic needs. Everyone has seen that dogs and puppies have an inherent need to chew, its one of their basic needs, we have all experienced or heard about chewed up sock, shoes, nibbles on furniture and sometimes even doors or walls Chewing is a natural way for dogs to release stress and it actually is proven to relax dogs and have a calming effect. In other words, chews is an easy and natural way for dogs to regulate agitation and stress independently. Therefore having a chew available for your dog (puppy) handy always come in handy. Canophera dog chew sticks are made using the 100% natural coffee wood. Coffee wood is an ideal resource for dog sticks, which is a harder wood, making them particularly resistant and less likely to splinter. Make sure you are using the right size chew for your dog - dogs with very strong jaws may bit through the stick therefore you should always pick the correct size stick for your dog.
View full details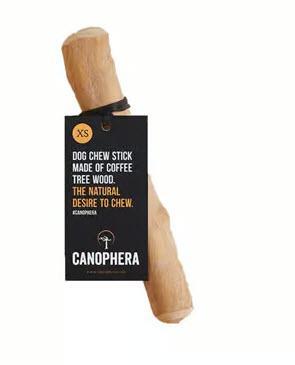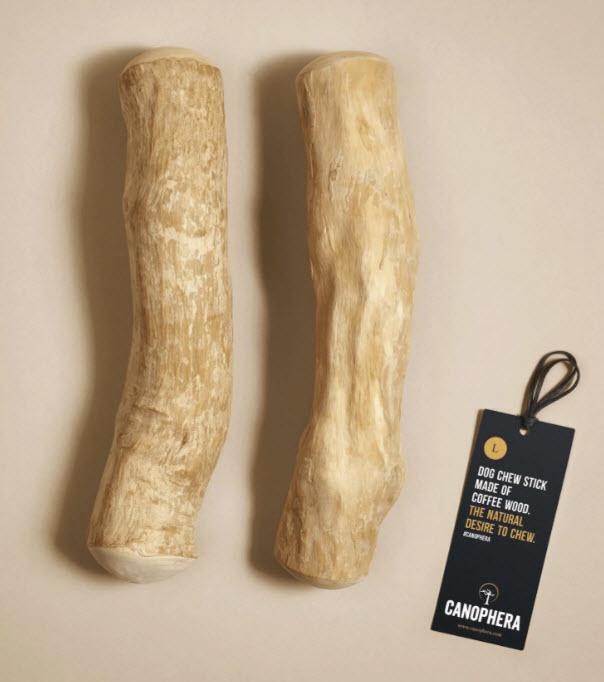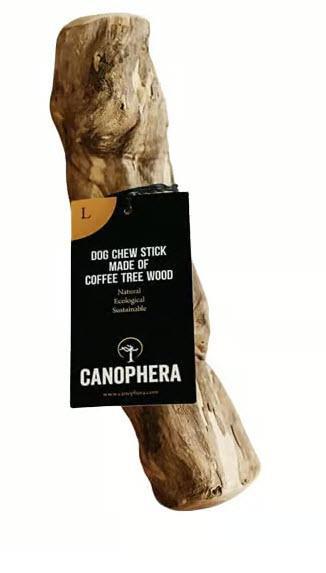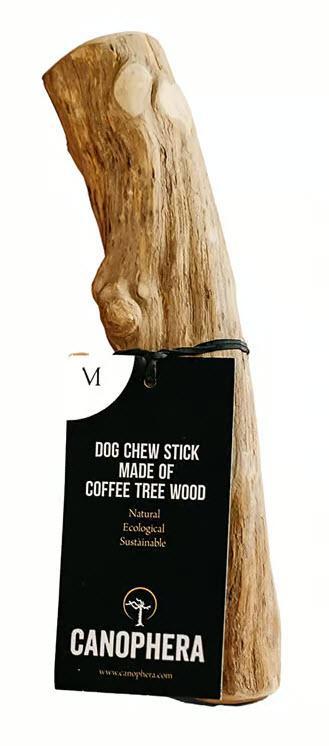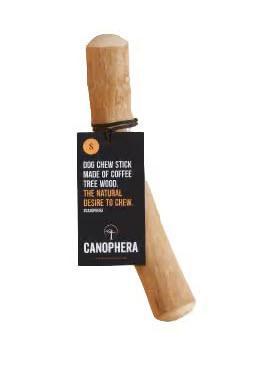 Canophera: Dog Chew Stick: Coffee Tree Wood