Sku:

784099029134

Barcode: 784099029134
Vendor: Mr Mochas Pet Supplies
Petcrest® Anti Itch Shampoo for Dogs & Cats 16oz
Getting the Spa Treatment at home. Petcrest Shampoos and Conditioners will leave your pet smelling fresh and clean.

 

 

No Paraben
No Sulfate
No Dyes
No Artificial Fragrance
Lavendar and Chamomile Scent
Honey and Oatmeal
Available in different formulas to meet each pets specific needs.
Free from: Parabens, Phosphates, Sulfates and Gluten
Made in the USA
Spa like stylish design to pop and stand out on the shelf.

 

Ingredients

 

Purified Water, Naturally Derived Mild coconut Surfactant Blend, Cocoamidopropyl Betaine, Glycerin, Lanolin, Oat Extract, Aloe Extract, Glycol Distrate, Fragrance, Preservative.
View full details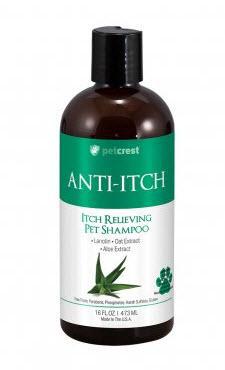 Petcrest® Anti Itch Shampoo for Dogs & Cats 16oz