Sku:

019962895722

Barcode: 019962895722
Vendor: Mr Mochas Pet Supplies
Wondercide Flea Tick Mosquito Peppermint Scent
No pesticides. No mercy. Repel and kill fleas, ticks and mosquitoes with this 100% naturally-derived, fast-acting spray that will have you wondering if our mixologist is Merlin himself (hint: it's not magic, it's cedar oil). Ditch the pills and chemical medications and treat nature with nature. Your pet will thank you.

KILL AND REPEL PESTS. A preventative and a treatment, this aromatherapeutic spray kills and repels fleas, ticks and mosquitoes. It kills the insect life cycle (adults, eggs and larvae) by contact and prevents pests from hitching a ride on your pet. 



GENTLE ON PETS, POWERFUL ON PESTS. Gentle enough to use several times a week on dogs and cats of all ages, yet powerful enough to fully eliminate pests on the skin and provide lasting repellency. 



*FOUR GREAT SCENTS. Choose between revitilazing Lemongrass, refreshing Peppermint, relaxing Rosemary and calming Cedar — all made with the highest grade essential oils.



100% NATURALLY DERIVED. A safe, natural alternative to flea drops, pills and collars. No artificial colors, fragrances or synthetic pesticides. Made in the USA from human food-grade ingredients and safe around children. 



*The Lemongrass scent may cause a slight discoloration in light fur, but will wash out over time. If your pet has a lighter coat, we recommend the completely colorless scents Peppermint, Rosemary and Cedar.

Available in 1oz, 4oz, 16oz, 32oz and 128oz.
View full details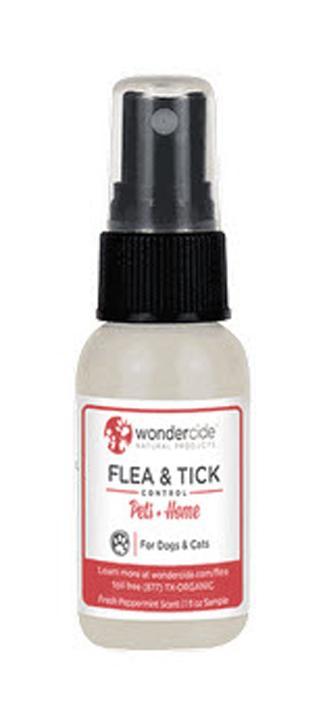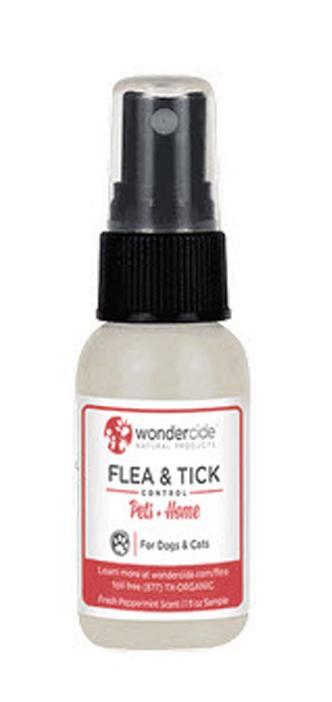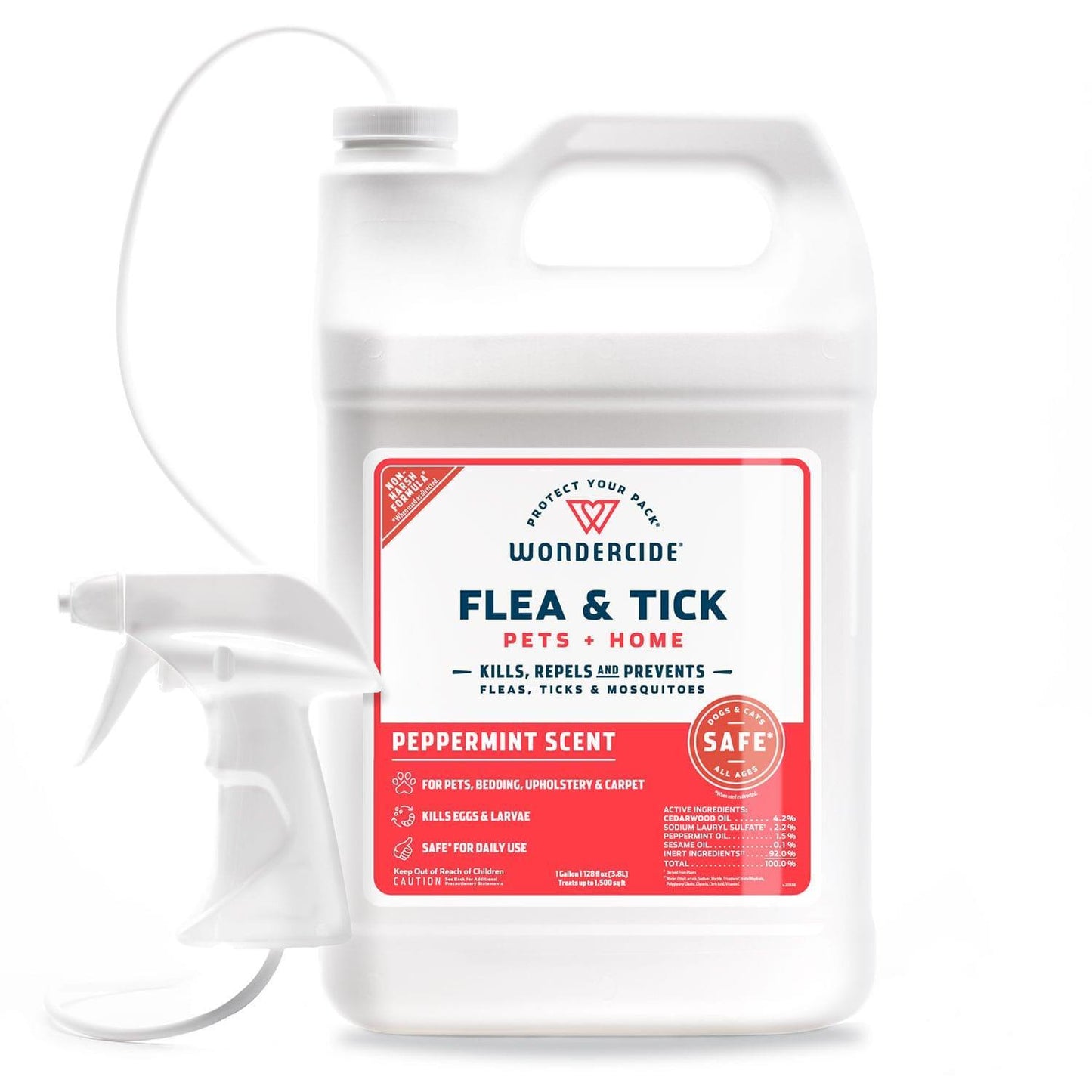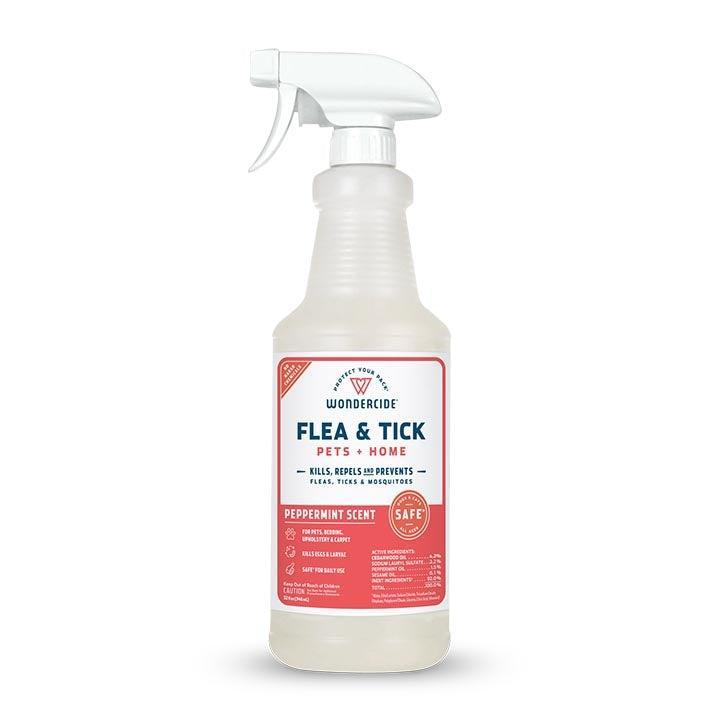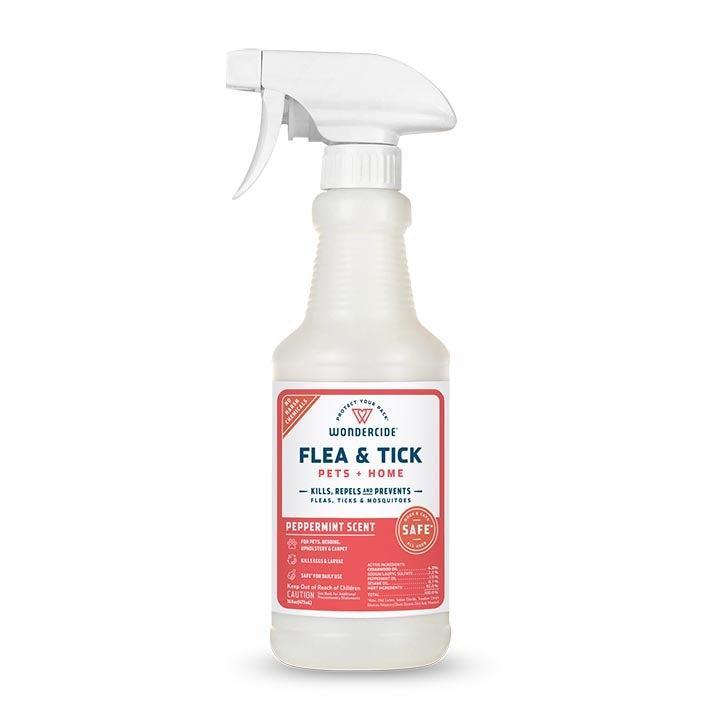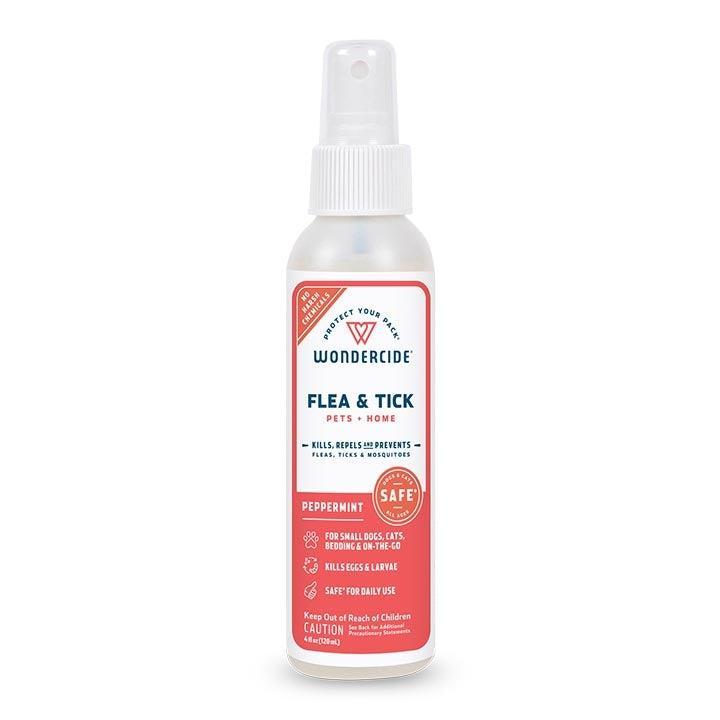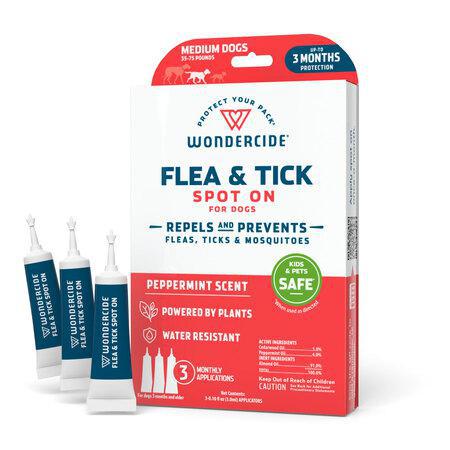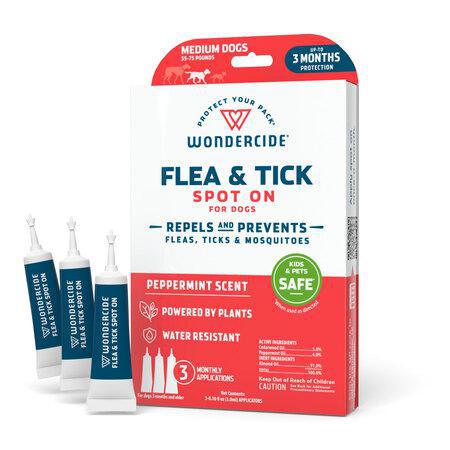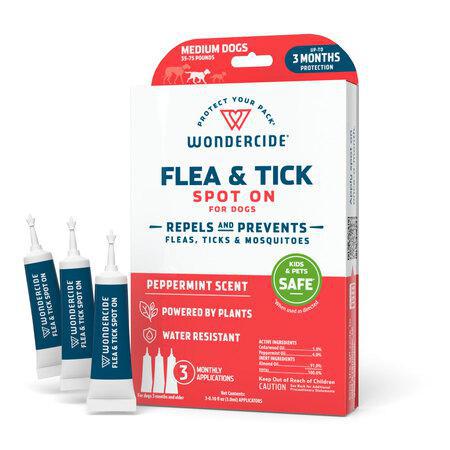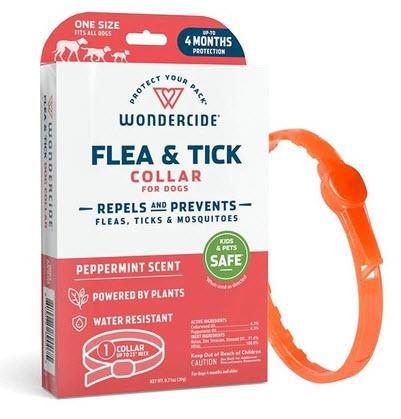 Wondercide Flea Tick Mosquito Peppermint Scent